25/09/07 13:27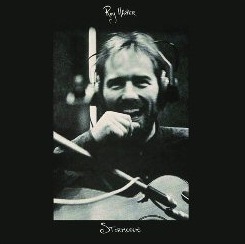 Stormcock has been re-mastered and is to be reissued in October with new artwork. It will be packaged in a 20 page case bound booklet with new pictures, prose and poetry.
Roy's comments: "Certain lines and certain words will not chop your ears off at high volume any more.. Bottom end is taken care of properly.. and there are one or two secrets. You may eventually spot them. It won't matter much to the general public that much, but it sure does matter to me."
06/09/07 15:28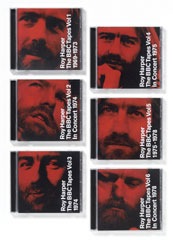 Harper's label Science Friction Records has re-packaged the BBC tapes volumes 1 to 6. Without a doubt, the pain stacking re-mastering was personally over seen by Roy himself. Previously out of stock and unavailable this 6 volume archive is a must for anyone looking for classic live Roy Harper.
The volumes include concerts from:
1973 Bob Harris sessions, The Hippodrome Golders green 1974 concert, John Peel sessions and much more.
10/08/07 09:44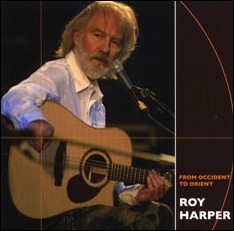 Japanese export.Collectors Item.

Licensed tracks released by Vinyl Japan at the time of Roy's visit to Tokyo. This is a compilation and not recorded live in Tokyo.

1. Blackpool (Harper)
2. Francesca (Harper)
3. Another Day (Live) (Harper)
4. Miles Remains (Live) (Harper)
5. Wishing Well (Harper)
6. Frozen Moment (Harper)
7. How Does It Feel (Harper)
8. Pinches of Salt (Harper)
9. Elizabeth (Harper)
10. Rushing Camelot (Harper)
11. The Green Man (Harper)
12. One of Those Days In England (Harper)