10/02/09 20:37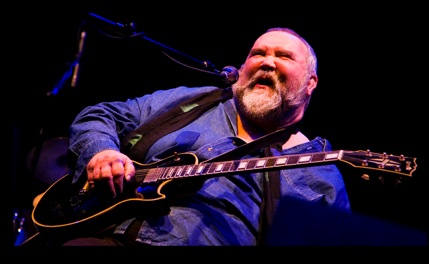 With a little over a month after Davy Graham's death the folk world was shocked to her John had departed us. I remember first hearing his London Conversations LP spinning at 33rpm on my turn table. Its now hard to imagine no more John. His music will always be playing and continue to inspire us. For more information refer to the offical John Martyn site: www.johnmartyn.com
13/09/07 11:59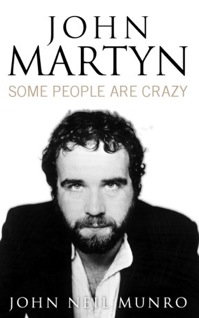 John Neil Munro is going to have a biography published October 2007. The title is: Some People Are Crazy, and the publisher is Birlinn Ltd from Edinburgh (208 pages, £ 14,99).
John writes: "My book on John is coming out in October - see attached cover. I've been working on it for three years and interviewed John a few times. I've also spoken to people like his pre-Bev sweetheart Linda Dunning, Danny Thompson, Dr Kirk McGeachy, Spencer Cozens, Ralph McTell, Bridget St. John, Andy Sheppard, Claire Hamill, Dave Pegg, Michael Chapman, Steve Tilston, Wizz Jones, Dave Mattacks, Eddi Reader, Simon Climie, John Glover, Sandy Roberton, Martin Levan, Paul Wheeler, Robin Frederick, Tim Denley, Phill Brown, Brian Young, and James MacPherson...
It's also got a quite lengthy gig listing for the Cousins era which came about after spending days in the British Library sifting through old Melody Maker's. John has read it and said he liked it."
So this looks like something definitely worth looking forward to.