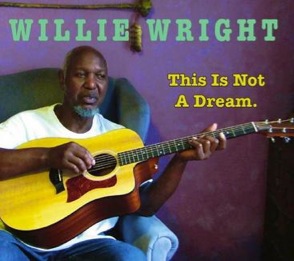 Willie Wright's first new studio album in 34 years!
Rhythm & Blues fans brought back his collectible 1978 classic LP "Telling the Truth," inspiring Willie to create this album of all new original compositions.
Willie Wright, the 1960's/70's Folk-Soul "mystery man" whose 1978 classic LP Telling the Truth was re-released in January 2011 on the prestigious archival label Numero Group , slipped quietly into Burlington, Vermont for a couple of weeks in May, 2011, joined by some lifelong local friends, to record his first studio album in more than 30 years. Currently coping with advanced Parkinsons, he said in an interview just before the recording sessions, "I can feel I'm losing it slowly, but I'm trying to hang on; that's why we're planning this session. That will be the last session I do. I'm not complaining. I'm just trying to speak the truth."
Read More...