Robbie Basho Re-release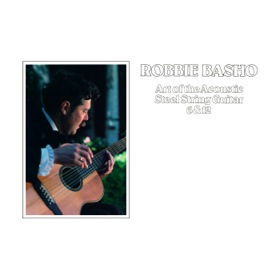 For the first time since its original release, Grass-Tops Recording and Gnome Life Records bring you the reissue of Robbie Basho's 'Art of the Acoustic Steel String Guitar 6 & 12' album (circa Windham Hill, 1979).
This reissue was remastered by Joe Churchich and Kyle Fosburgh from the original master tapes, with careful attention paid to preservation and enhancement of the original analog qualities and tones of the recording.
Here is the link to the soundcloud page featuring two, 30 sec samples from the remastered album. Also, below is a link to our recent live Basho release, featuring four live performances of tracks from the record.
https://soundcloud.com/grasstopsrecording/sets/robbie-basho-windham-hill
http://grasstopsrecording.bandcamp.com/album/art-of-the-acoustic-steel-string-guitar-6-12
Pre-Order the album here