SnowApple - California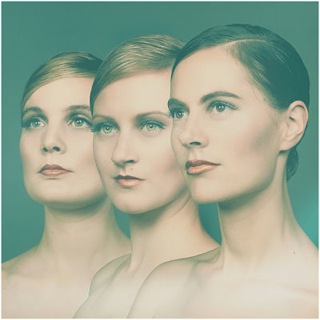 Snowapple are three young women from Amsterdam who sing sweet harmonies and play a large collection of instruments, all delivered in a quirky, unique and beautiful style.
Their new single, California will be released on 06 October 2014 through Debt Records and is the perfect blend of fairytale pop and dreamy folk. The single is taken from their forthcoming album, 'Illusion', which is due for release on 3 February 2015.
Louis from Debt Records: "The three young women of Snowapple have done a lot of living, more so than many bands twice their age. Beneath the surface of this, at times, unassuming Dutch trio is a tangle of experiences and musical educations, which come together to create a unique yet wholly natural sound. New single California marks their first steps into a more psychedelic landscape, inspired by their last tour of the USA."
All the stories contained in the single are true: while in Slab City they really did meet (and ride) a mule named Rock 'n' Roll (Rocky to his friends), visit mansions in Hollywood and see dollars falling from the sky. The accompanying video was filmed on the tour and perfectly captures these unique moments.
To support the single release, the band will be touring the UK in February 2015 with dates including London, Brighton, Bristol, Norwich, Leicester, Liverpool, Manchester and Sheffield. They will be working with longtime collaborator and fashion designer, Mo Benchellal on their performance outfits, which are sure to leave the crowd spellbound.
The band is known for its dramatic and theatrical style both on and off record. Their new music is true to form, full of musical surprises and three part harmonies: pop, folk and a hint of classical influence. It's a story of illusions, fairytales, dreams, love and jealousy.
Snowapple are Una, Laurien and Laura.
https://soundcloud.com/snowapple/california-snowapple