Signe Tollefsen Debut Album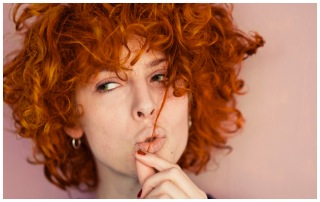 It's been a long time since we have received an album like Signe Tollefsen's self titled debut album. Breaking through the commercial norm Signe Tollefsen delivers pure feeling, heart and soul all rolled into one.
Uplifting and full of energy this is one album you can't miss out on. With the rhythmic Dave Brubeck Quartet baselines in
History Class
through to the ballads like
This is it
, it's simply amazing.
Signe Tollefsen is a half-American singer/songwriter that moved from the UK to Holland to study music at the Amsterdam Conservatory in 2004.
Was it 'An American in Paris'? No, this is about an American in Amsterdam. But the story has elements of a fairy tale too. Picture this; an American tourist in Amsterdam gets bored with staring at the wallpaper of his hotel room and decides to take a stroll through the famous Vondelpark where a young female singer/songwriter is just finishing the last song of her 'open-air concert'. All he hears is the last verse of the last song. Nevertheless he is very impressed and takes a recording of the young woman home. Friends and music industry professionals listen on his request to the tape and the verdict is unanimous: 'beautiful, and an enormous potential'.
The American invites Signe Tollefsen to Los Angeles to record a number of songs in Linda Perry's studio. Two of these recordings, You, Me & the Brewers and My Old Man are included on Signe Tollefsen's CoraZong debut album. You, Me & the Brewers features legendary violinist Jerry Goodman, famous for his work with The Flock and John McLaughlin's Mahavishnu Orchestra.
For more information please see
http://www.signetollefsen.com