In Our Nature - José Gonzàlez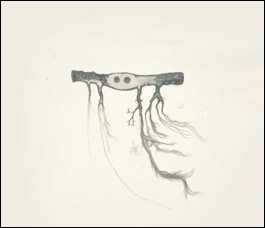 Release Date: 25th September 2007
José González - In Our Nature
(Peacefrog/Mute)
Track list:
1. How Low
2. Down The Line
3. Killing For Love
4. In Our Nature
5. Teardrop
6. Abram
7. Time To Send Someone Away
8. The Nest
9. Fold
10. Cycling Trivialities
'In Our Nature' gets busy with universal themes of the human condition, our place in the world and bypassing songs about love, opening by addressing the body-politik on 'How Low' - "...feeding a monster...invasion after invasion..." to a lilting guitar, gathering pace for the hypnotic 'Down the Line' with a riffing number about owning your problems, making mistakes and moving on - "...I see problems down the line/ I know that they're mine..." while the guitar shimmers. Our warring natures are addressed somewhat simplistically but with melody on 'Killing For Love' - "..you've got a heart filled with passion/ will you let it burn for hate or compassion..." to dexterous finger pickin' guitar work, whilst title track 'In Our Nature' has a world-weary tone with a Nick Drake-lean and minimalism, a touch of 60's idealism in the lyrics - "...put down your sword/ send home your dogs/ open up your doors...".