Kyle Fosburgh - The Dreamer'sEye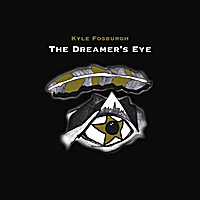 A really amazing album. Great slide work. No need for introductions here. One of those albums that just sells. Please check it out.
Kyle Fosburgh is an accomplished singer/songwriter. He plays many different instruments and draws his music from a vast array of genres including but not limited to: American primitive guitar, pre-war folk blues and gospel, modal music, and various forms of Americana. Much of Kyle's music could be classified as "Progressive folk". His mission is to spread the word of our Lord Jesus Christ through the art of musical expression.
More info at:
https://www.facebook.com/KyleFosburgh