Lacopo Fedi & Loris Salvucci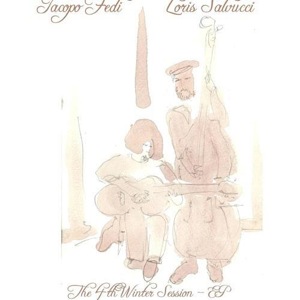 Iacopo Fedi and Loris Salvucci begin collaborating in 2009 in the rock blues band Moonbeans. Together with Moonbeans, they record a demo (Taste It) and play at various venues and Festivals between Ascoli Piceno and Rome. When the Moonbeans project finishes, they decide to start up a new group, the Glass Onion Trio, still playing together today. Alongside this project, lacopo Fedi continues his work as solo artist, recording his third album, Crazy Heart. Loris is there too, playing electric bass and slide guitar.
At the beginning of 2011, the two form the band "Iacopo Fedi & the Family Bones", which follows Iacopo in his arrangements and plays his original songs live. In December 2012, Iacopo and Loris decide to record an EP entitled "The 4th Winter Sessions ep". They include material they had worked on outside the music projects already mentioned. The songs on the EP are a live recording, subsequently overdubbed and recorded with the participation of Francesco Ciabattoni (Glass Onion Trio; Family Bones) on sax and Vincenzo Marconi Siarroni and Giampiero Mazzocchi (both in Family Bones) respectively on electric guitar and on organ and piano. Actually Fedi & Salvucci are presenting live the new material that will be in the their first album, out in 2014.
Text taken from their bio. Listen to their
Sound Cloud